Diameter 6mm precision 0602 ball screw pitch 2mm for automation machine
Our advantage
Screwtech stands out with customized service; flexible production; short delivery and reasonable cost.
◊High quality and reliability: We are the professional manufacturer in China for precision ball screw,precision mini ball screw,precision lead screw with more than 10 years' OEM experience!
Warranty :1 year,and we always receive favourable comment from our customers.
◊Competitive price: We are factory that can export directly to customer. so there is no intermediary cost involved.&Price is much cheaper than other brand.
◊Customized service:Various models are available upon request.
Our Ball Screw Key Features
1. High mechanical efficiency
2. Low noise
3. Accuracy grade of C3, C5
4. Long service life
5. Good synchronism
7. Manufacture by grinding
6. Own factory supply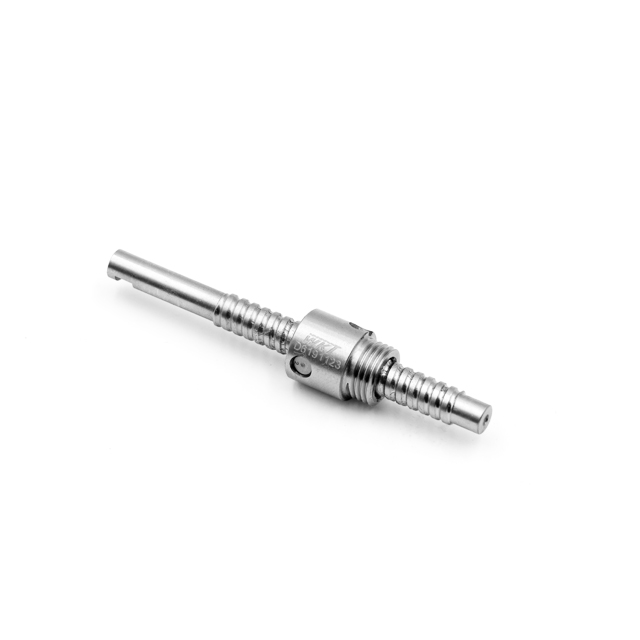 Specification for MIA 0601 right hand ball screw
Product name
Ball Screw
Model
MIA0602
Diameter
6mm
Lead(Pitch)
2mm
Thread length
Customized
Shaft length
Customized
Thread
Customized
Material
GCR15
Production Technology
By grinding
Feature
High accuracy, Miniature ball screw
Notes:Left hand, right hand, right and left hand all available(click to view more)
The standard model for right and left hand ball screw in stock
Note: Other sizes,and nut shapes are available upon request !!
The characteristic of ball-screw pair
The ball screw drive system is a rolling screw drive system, in which the ball acts as the rolling medium. There are two drive modes:
(1) transform rotary motion into linear motion. (2) transform linear motion into rotary motion.
Ball Screw Features

1. High transfer efficiency

Balls with free motion in the ball screw assembly transfer the force and motion between screw and nut. This transfer mode replaces the traditional transfer mode that screw shaft and nut effect directly. Therefore the minimum rolling friction takes place of the sliding friction of traditional screw. The transfer efficiency of ball screw will reach more than 90%. The drive torque of transfer unit reduces to 1/3 of sliding screw. This also reduces the heat release largely.

2. High positioning accuracy

Ball screw has low heat release, small temperature increase and with actions of pre-stretch and eliminating axial clearance in the process, which make ball screw have high positioning accuracy and repeating positioning accuracy.

3. Reversibility

Ball screw has not sticky friction like sliding screw. It clears crawl which may exists during transfer. Ball screw can achieve two transfer modes - from rotary motion to linear motion and from linear motion to rotary motion, and transfer momentum.

4. Long service life

Since the strict control of ball screw groove shapes, surface hardness and material selection, the actual life of ball screw is much longer than sliding screw.

5. Good synchronization

Due to smooth running, axial clearance elimination and consistency in manufacture, several sets of ball screw assembly can drive the same unit or several identical parts to obtain the good synchronization